With over 15 years in business, the Hunter Group of Companies is a well-respected strategic partnership of eight companies spanning a breadth of industrial services and products.
Seeking greater cohesion among their core brands, the Hunter Group undertook a re-branding and identity overhaul in 2015. 
The key challenges of the brief included; a well-established existing identity and the need for the new identity to be versatile to the range of companies.

For su

ch a

well-established and respected company it was important to leverage the favourable existing brand equity, and so I worked on creating a new identity that built on, rather than 
threw
 out, the old. 
Focusing on strong typography to support the necessary versatility of the new logo range, I brought the Hunter Group logotype into the 21st century.
I revisited the oval frame, an iconic element in the original logo, with a new sense of energy and purpose.
The result is a fresh, sharp new logo system that readily works across the range of Hunter Group companies to express contemporary, solid capabilities of the partnership.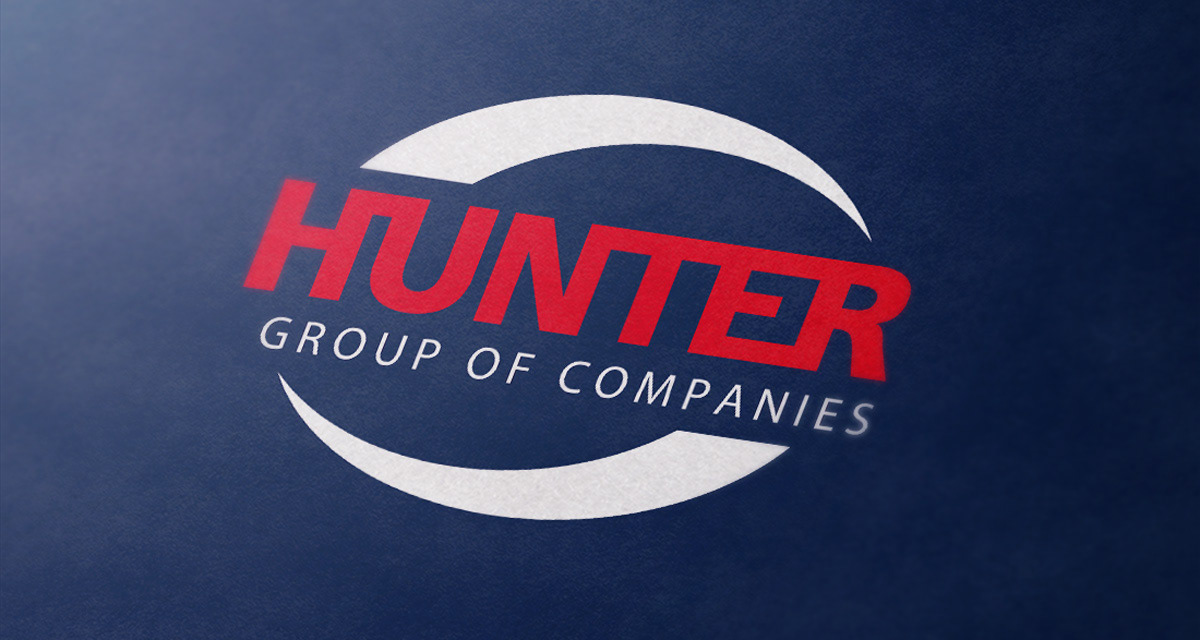 Of course, a brand is more than a fresh logo. The next challenge was to create a solid, consistent corporate identity to update all branding collateral and unite all companies in the partnership.